Help us get out the vote in muskoka
Would you like to explore working with us? Contact us here.
Some ways you can help: 
 Invite and encourage your neighbours and friends to visit Vote4Muskoka to Register to Vote 
Visit docks or knock on doors or make phone calls to help us Get Out The Vote
If you belong to a Muskoka based association not already partnered with Vote4Muskoka, please share our information and encourage them to get involved – we're stronger together!
Recruit others to help us Get Out The Vote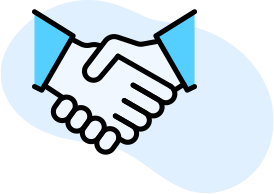 Are you involved in the leadership of any of the 100+ other lake, cottager, island or road associations in Muskoka? Contact us here to discuss how we can work together.
Action:
Encourage your members to Register to Vote at VoterLookUp.ca
Contact us to add your Association's name and logo to Vote4Muskoka to show your support and demonstrate our unity on the major issues facing Muskoka in the upcoming Municipal election
Share the Vote4Muskoka link <https://vote4muskoka.ca/> with your members to enable them to get up to date information on the election and timely reminders of important election events